Hours of Operation:
Appointment Hours:
Tues-Sat: 9am-8pm
Monday: 9:30am-2:30pm (Massage available only)
Front Desk Hours:
Tues-Thurs: 9am-7pm
Friday: 9am-6pm
Saturday: 9am-6pm
Parking:
There is street parking available on El Prado Ave and adjacent streets within Old Torrance. Just please note the 2-hour time limit. There is also a free underground parking lot, Plaza Del Prado Parking, which you can enter from Cabrillo. Once parked, take the escalator or elevator up to level 1, go through the plaza where you will end up on El Prado Ave. We are the second business on the ground floor in the brick building on the left side of the street.
Cancellation Policy:
If you need to re-schedule or cancel your appointment, please give us a 24-hour notice. Missed appointments and cancellations not related to being ill, and made less than 24-hours in advance, will be billed at the full treatment rate. A last-minute notice, or no notice at all, prevents us from scheduling someone else for the allotted time assigned to you. Arriving late to your service will impact the length of your treatment, and out of consideration for the next guest's appointment, your service will end at the time originally scheduled. The value of your full treatment will be applied. This policy has been instated out of respect for our clients, as well as for our therapists.
We reserve the right to refuse service to anyone.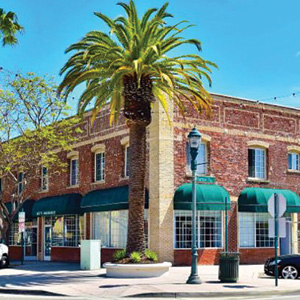 Contact Us
Have a question? We would love to hear from you.